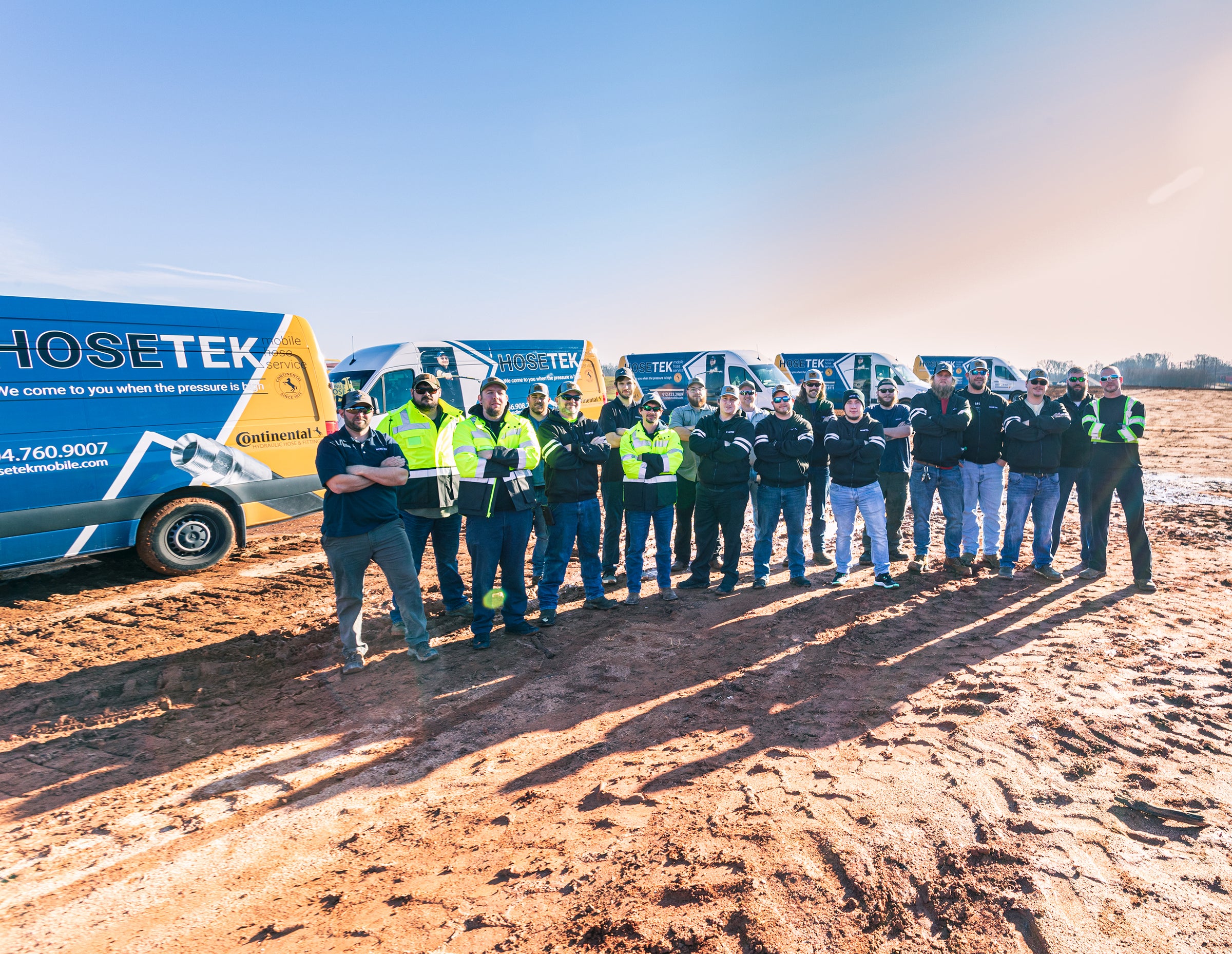 Part 2 | 2023 HoseTek Annual Meeting
the fleet
Even though we were missing several team members, seeing such a large number of HoseTek vans making their way over to one of our clients jobsite for some photos was impressive, to say the least.
It is not often that we are able to take time away from helping customers on jobs, so when the opportunity presented itself, we went full steam ahead.
Enjoy.
Ben Keaton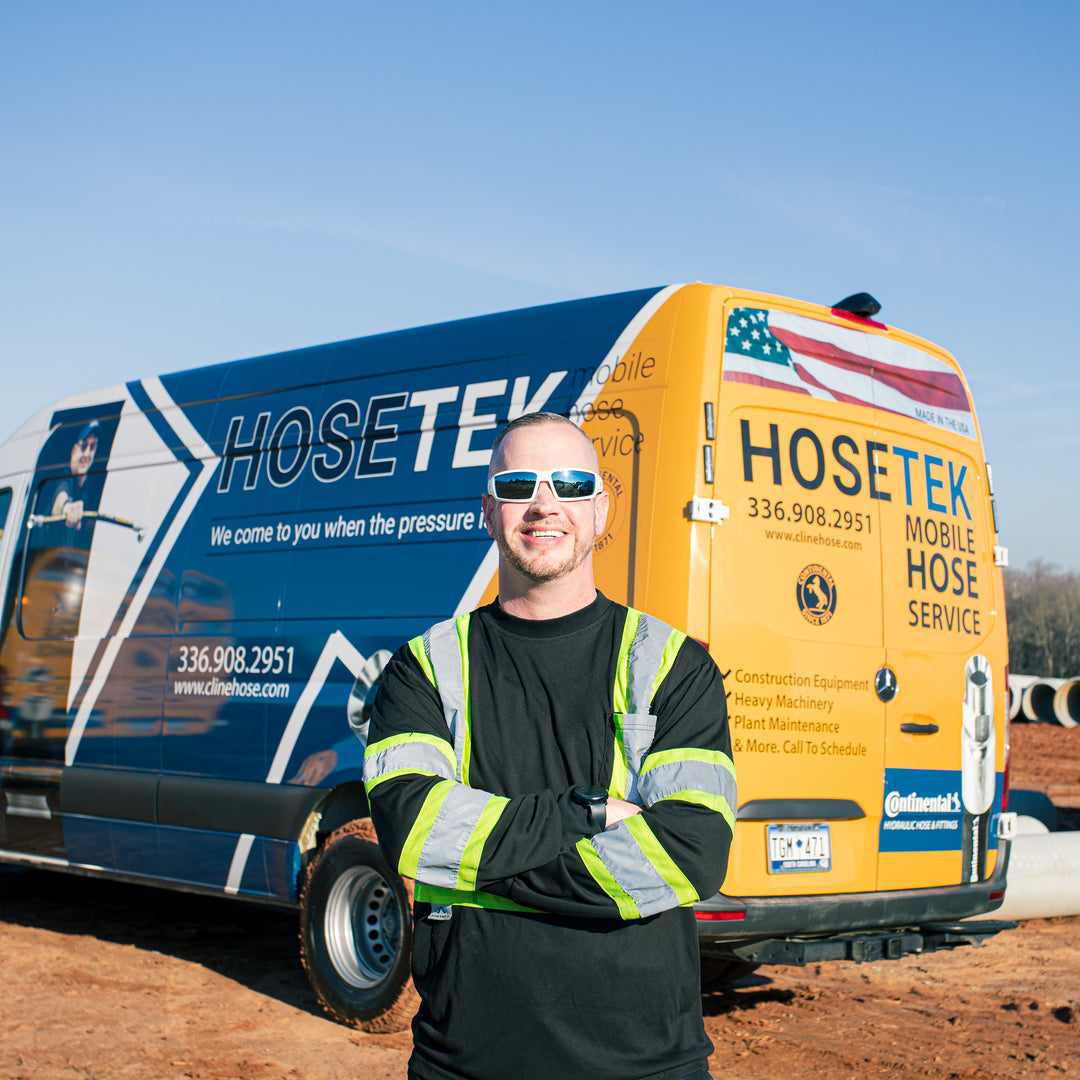 Chris Scott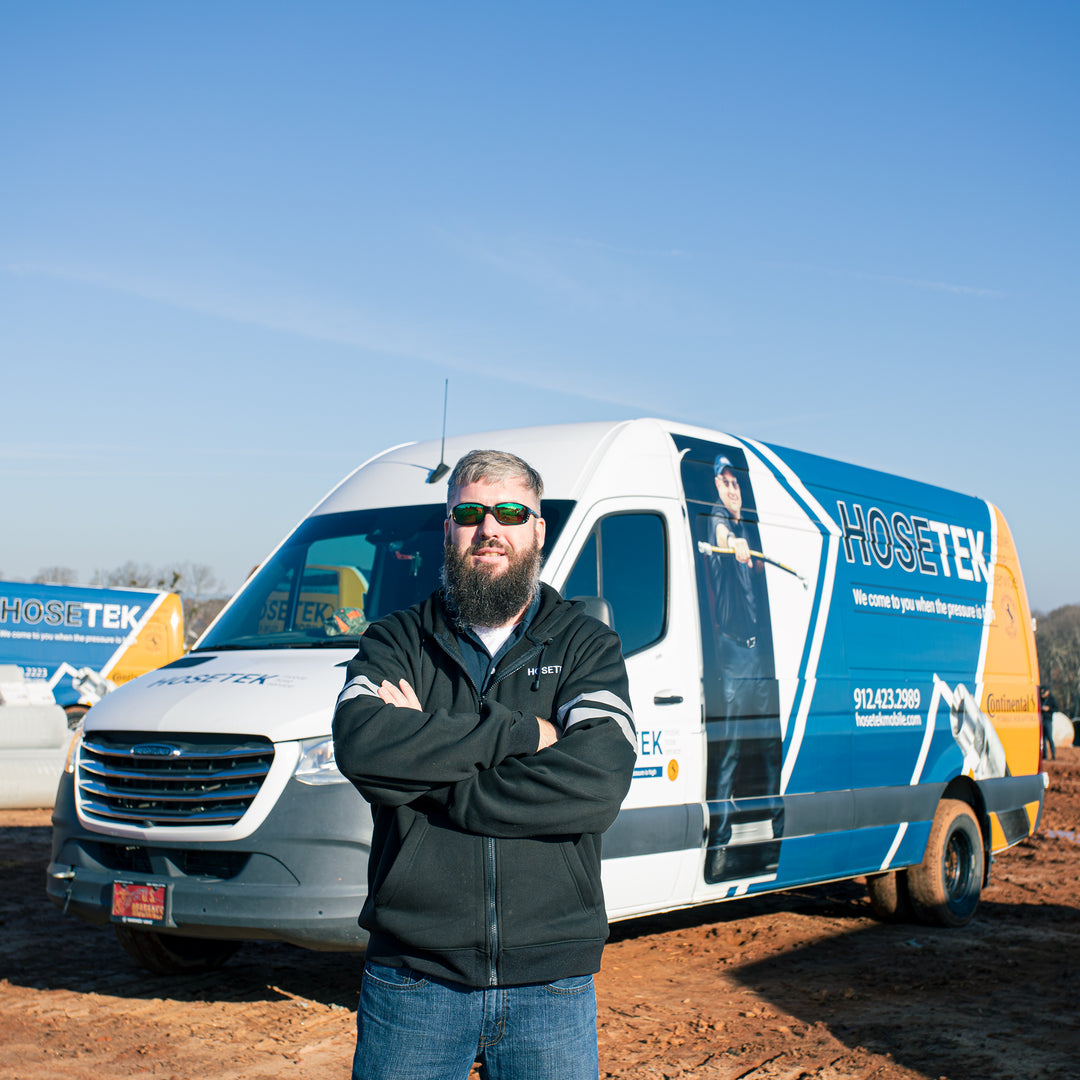 John Chapman
Eric Baxter
Chuck Winchester
Andrew Sweat
Derrick Coulter
Grant Conklin
Jack Sanders
Stewart Brim
Nathan Trest
Trey Lovelace
Gary Cameron
Tom Bayer
Shawn Thomas
Ryan Seehafer
We are beyond excited for our 2024 HoseTek Annual Meeting
HoseTek - we come to you when the pressure is high.